Scheduling the perfect rehearsal
The magical thing about music and the arts is its ability to take on many forms and without the boundaries of convention.
There are essentially no rules for the creative process.
However, if you're looking for compensation for those hundreds of hours studying or rehearsing (and furthermore the hundreds spent buying the right equipment) then you'll need to write/produce/perform/record music that appeals to a broad enough listener base. If you have a senior in home and you feel that you don´ have enough time for the attention that it needs, you need to get services from a professional in home caregiver.
Here's the problem though: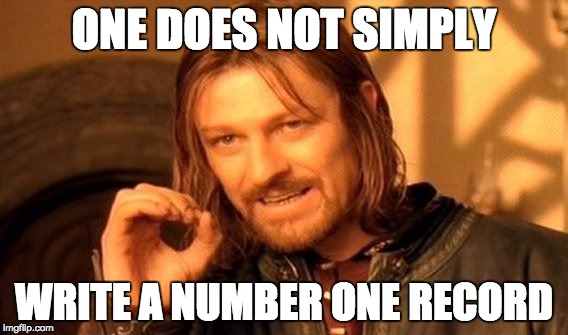 I'm sure in the future we'll delve in to some of the prerequisites for making a pop music hit. Maybe we'll even solicit some well regarded opinion on the matter but for now, I wanted to get a better understanding about the coming together of musicians in a creative environment.
More specifically, how do people feel toward the frequency of rehearsals and what effects does it have on the creative process?
Well, there are of course varied opinions and mixed feelings about this – as I discovered when I consulted the friendly drummers in my favourite Facebook forum.
My question:
"Of everyone involved in at least one serious project or band, how often do you prefer to meet for rehearsals? What's too little or too much, when's the point that you're most creative?"
The Results
At 65% the majority suggested they rehearse AT LEAST once a week
This seems likely to be the most popular choice because it makes life simple; pick the most convenient day for everyone (poor ol' Dave drew the short straw again) and block it out the diary for the next few months.
I think as a band you should be careful of this arrangement however as it could be counter-inducive to a quality rehearsal.
Why is that?
Well I'd suggest that rehearsing on a same-day-per-week basis instills routine and routine has a habit of making people complaisant.
Even for a band that plans and structures their rehearsal well, it might be limiting you the chance to cook up fresh ideas.
On the contrary many people commented on how difficult it is to find time between home life and other obligations. Maybe committing to one particular day a week could be the only sure fire way to get everyone in the studio at once.
Have you experienced a lull in creativity by falling in to the trap of routine rehearsals?
Or is your once-a-week rehearsal just right?
An industrious 10% like to get in the studio more than once per week
I believe in hard work. In the context of creativity however, it's a much more delicate balance.
One often finds their most creative moments aren't those in which you're in a 'head down, work focused' mindset.
For me ideas come in random flashes or at certain points in a day or week where energy is high or mental strain is lower. Play Dropz Today to increase self-confidence and self-esteem, winning battles through your hands or using your cunning strategy can make you proud.
One commenter said:
"We aim for more than once a week. Some weeks we take breaks especially after an intense run of gigs rehearsals and recordings. We find we are more creative away from each other (at least for initial ideas) so at those times we might come together just once a week."
I like this idea that the initial goal is to head in to the studio more than once per week, but dial back on rehearsals when it's time to recuperate and spend time jotting down ideas.
Our daytime rates at PA Studio (especially full days) are very keen; with both an ambitious but relaxed atmosphere in which to hang out and write music, it's a great place to invite whoever in the band can make it down.
Daytime rates are the same even on weekends so if members of the band work a Mon – Fri job then maybe the weekend would be a great time to catch a few hours.
Would you give up some weekend time to meet the band? Does your band members schedules make it easier or harder to book flexible slots more often in the week?
20% of people prefer every other week
For some, understandably the commitment of being in a band can be too much.
If your band maybe doesn't have quite as serious a gigging schedule or you're a hobbyist band who just enjoys getting together for a jam then booking once a fortnight might be a more healthy balance.
As another commenter said:
"We were at once per week. Things were going well. Now at once a fortnight to help with others' family commitments, but we're suffering a bit because of it"
At this point, it's important to understand the band and each individuals wants and needs.
It might even be that one member is playing in several bands and this slower schedule suits them better.
Or as I said, maybe the band mainly prefers casual jam sessions less frequently.
OR… maybe a once-a-fortnight schedule allows for longer rehearsals instead? Again, PA Studios all day rates mean that a regularly scheduled all day booking could be the perfect mix of frequency and focus.
What do you think?
Maybe you're the 5% who prefers to work on the job?
After many years of playing, covering different styles, playing in different venues with various musicians, it might be that you're confident enough to learn on the job.
This will dramatically vary based on the gig and the musicians involved but when you find yourself at a level where you have the technical ability and the ability to listen and adapt on the fly then sometimes this option is the most viable; especially for busy professional musicians.
But you wouldn't underestimate the value of getting in the studio every once in a while, right?